The 51st Annual Dana Point Festival of Whales!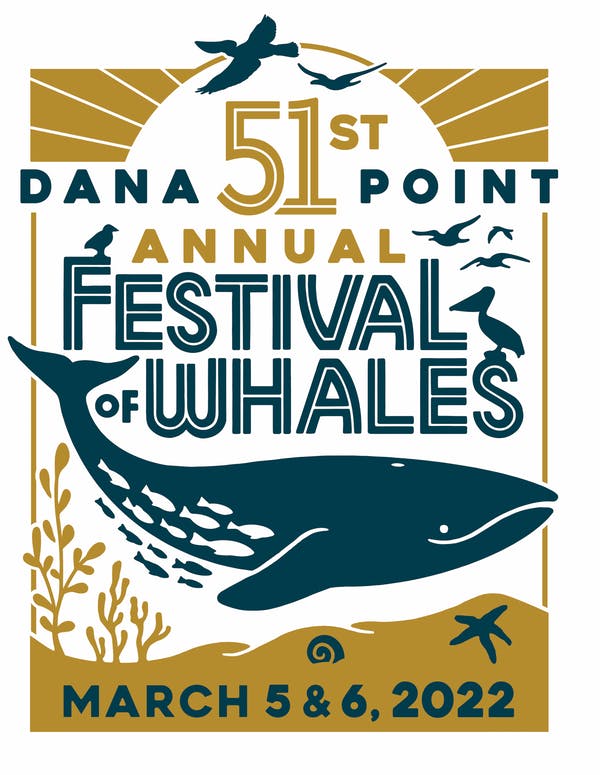 Join us on March 5 and 6, 2022 for the 51st annual Dana Point Festival of Whales!
OCEAN INSTITUTE CELEBRATES THE 51ST DANA POINT FESTIVAL OF WHALES
Participants can explore a whale's lifecycle, learn how to be a whale watcher, and clean up a beach.
DANA POINT, CA–The Ocean Institute has several events planned to celebrate the
51st Annual Dana Point Festival of Whales from March 4-6, 2022.
The weekend will begin on March 4 with a whale-welcoming ceremony
performed by the local Acjachemen Nation members and a surfers' paddle out at the
Marine Protected Area beach behind the Ocean Institute.
Following the welcoming ceremony, guest speaker Dr. Ari Friedlaender will lead an informative and interactive presentation on the relationship between the foraging behavior of marine mammals and
their prey as part of Ocean Institute's The Nicholas Endowment Distinguished Speaker Series.
The Ocean Institute will offer additional activities throughout the weekend, such as exploring
a whale's lifecycle and a community beach clean-up. Enjoy a light breakfast while receiving
some whale watching 101 instructions, followed by opportunities to embark on the
R/V Sea Explorer on a whale and marine life tour.
Tickets and More Information
For tickets, activities, and more information visit the Ocean Institute's website.
For information about the festival, visit the Dana Point Festival of Whales website.